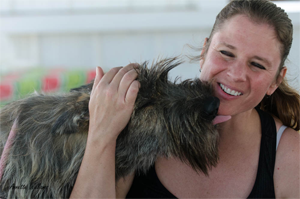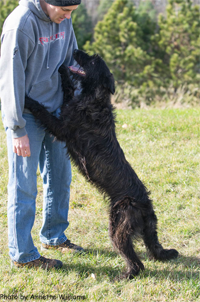 Eclipse Kennels is Donna and Mike Beadle. In 1999, we stepped into the wonderful world of purebred dogs when we purchased our first white German Shepherd and foundation male, Pharaoh. We were hooked instantly and made it our mission to continue to enhance and preserve the breed. Through selective breeding, dedication and patience, we established the Eclipse line of German Shepherd Dogs.

From our first litter in 2001 until our last litter in 2014, Eclipse's white-coated German Shepherd Dogs have been some of the best in the country due to our discretionary breeding decisions and long-term plan to continue to produce healthy, well-tempered dogs that excel both in the show ring and as pets.

In 2009, we we entered the world of the Berger Picard. This rustic French breed had drawn our attention years previously, but we waited until the right time to add these dogs to our family. We bred our first Berger Picard litter in 2009 with two of our foundation dogs Honneur and Uanouk. We have enjoyed the same success with our Berger Picards as we did with our German Shepherds in the show ring, as loving pets, and even in performance events and as therapy dogs.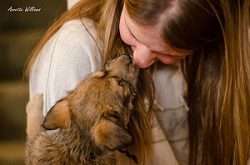 Eclipse Berger Picards have consistently been some of the top winning Berger Picards in the US. In 2014 we made the very hard decision to cease breeding German Shepherd Dogs so we can solely focus on our Berger Picard Breeding program. We are very lucky to have such great friends at Atlas Kennels who will be taking the reins of our GSD breeding program and moving it forward. We will still follow the world of German Shepherds and be here to advise our owners and friends as we still love the breed and want what is best for it.

Every litter we produce is carefully thought out and part of an overall plan. We never breed dogs to breed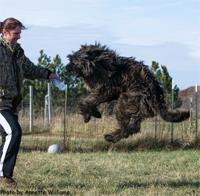 dogs, we breed for the love of the breed and to continue to enhance our line. We have a strong focus on health testing, especially in the Berger Picard which is just getting established in the US. The decisions we make today are for the health of our line and the breed as a whole.

We are very active in the dog community. Donna is a founder of the United German Shepherd Dog Alliance United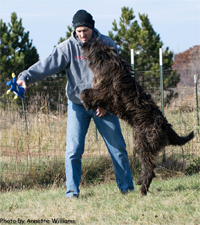 Kennel Club club and is a licensed UKC Conformation Judge. Both Donna and Mike have extensive handling experience in AKC as well as UKC, WGSDCII, WGSDCA and other organizations. We are also members of the Berger Picard Club of America, German Shepherd Dog Club of America, United Berger Picard Alliance, the North Star Herding Club Group and the St. Croix Valley Kennel Club.

Eclipse is dedicated to our beautiful and marvelous dogs; our life is our dogs!